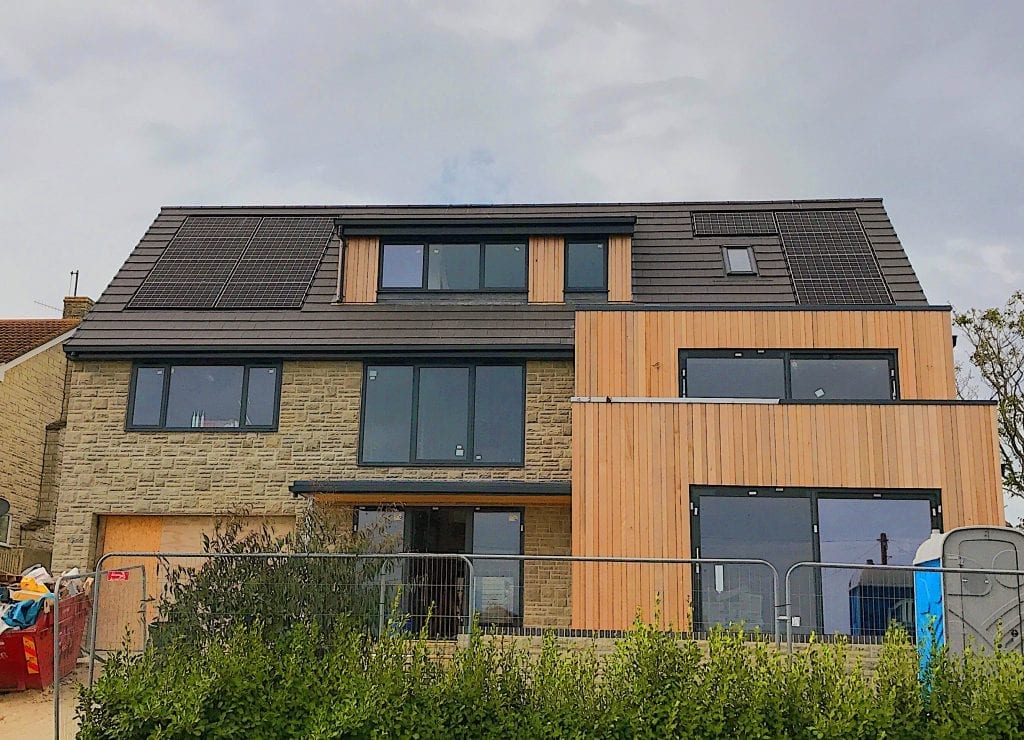 Here, energy creation worked for a client that was making some major alterations to his property in Weymouth. As part of those alterations and improvements, solar panels were installed. The decision was made to install integrated solar panels, these were installed as part of the properties new roof.
Installing integrated PV or BIPV (building-integrated PV) is a good way to install solar when re-roofing or when installing a new roof as part of a new build or development. An integrated system looks neat, tidy and more of a part of the roof. I think you'll agree this looks like a very smart installation and is 10x better than a standard on-roof solar panel system.
An integrated solar panel system doesn't cost much more than a standard on-roof system and is easy to install. Generally, solar panels like this can be installed onto the roof within about 5-8 hours.