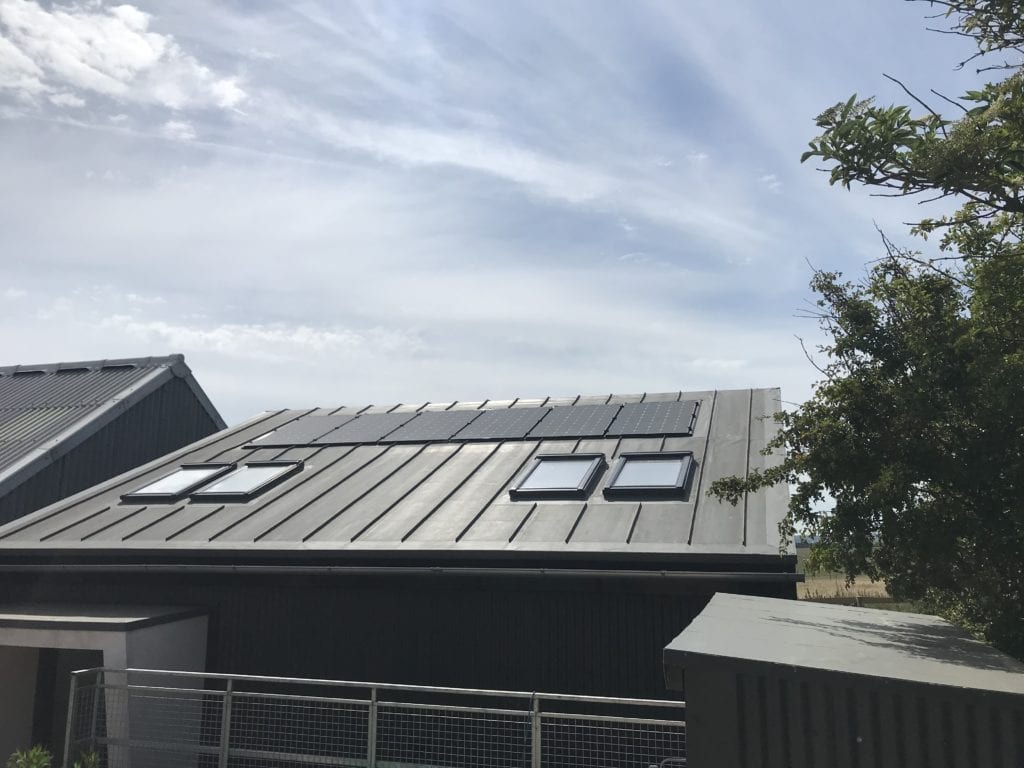 This beautiful new build property in East Sussex has astonishing views of countryside and the sea. Situated up in the hills of the downs there is plenty of wind and sun. However there is not much easy access to electricity.

An off-grid solar panel company was what was needed and that is where Energy Creation came in. We have installed 4kw's of solar photovoltaics split between the east and west facing roofs that provides solar power throughout the day. This is connected to a victron charge controllers and inverter charger.

The solar panels provide power that charges batteries. The house is then mostly run from solar power and battery power, with the assistance off the clients generator if needed.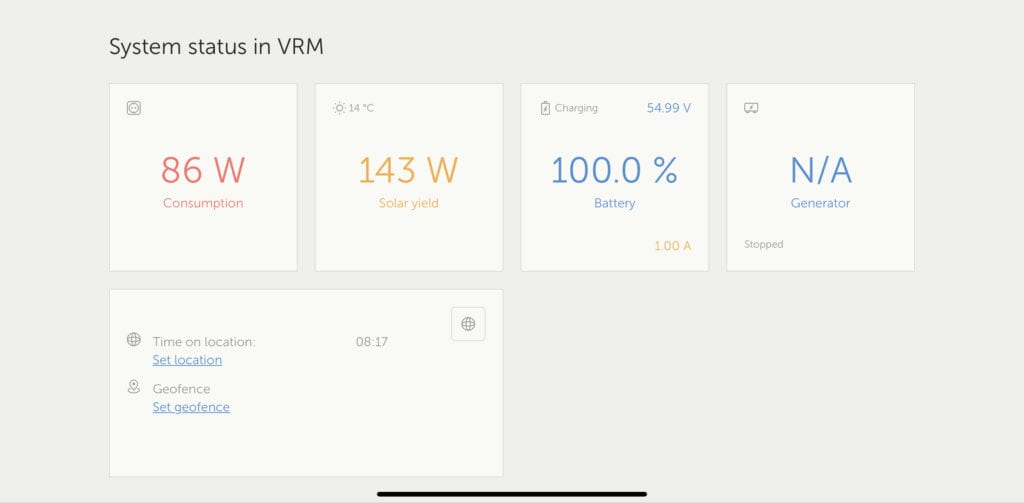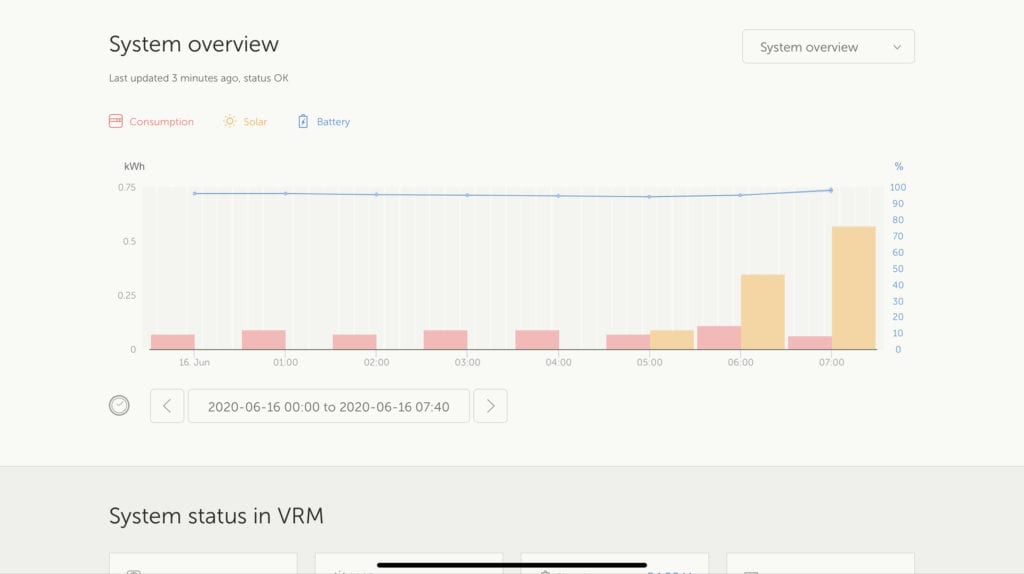 The off grid solar panel system is monitored via the online monitoring platform. Where you can see any solar generation, battery state of charge (soc), consumption and generator power.

If you are looking for an off-grid solar panel company then please feel free to contact us.