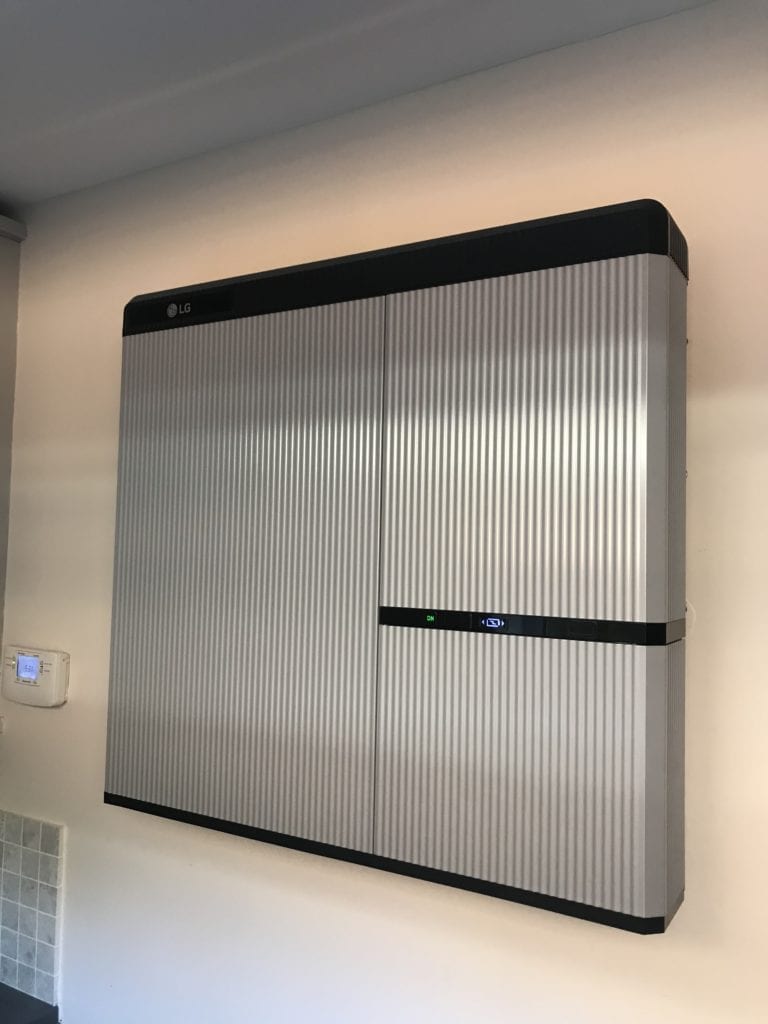 Along with an in-roof solar panel system, at this property near Guildford Energy Creation have installed a LG CHEM RESU 7 H LI-IO 7 kWh battery storage system.
The system has been set-up to maximise solar power self-consumption. By storing the solar power the customer is able to use the solar power stored during the day at night.
Having a battery installed to accompany solar panels allows the use of solar power in morning & evening consumption peaks.
Ina world where electricity costs are rising, it makes sense to install solar panels and battery storage.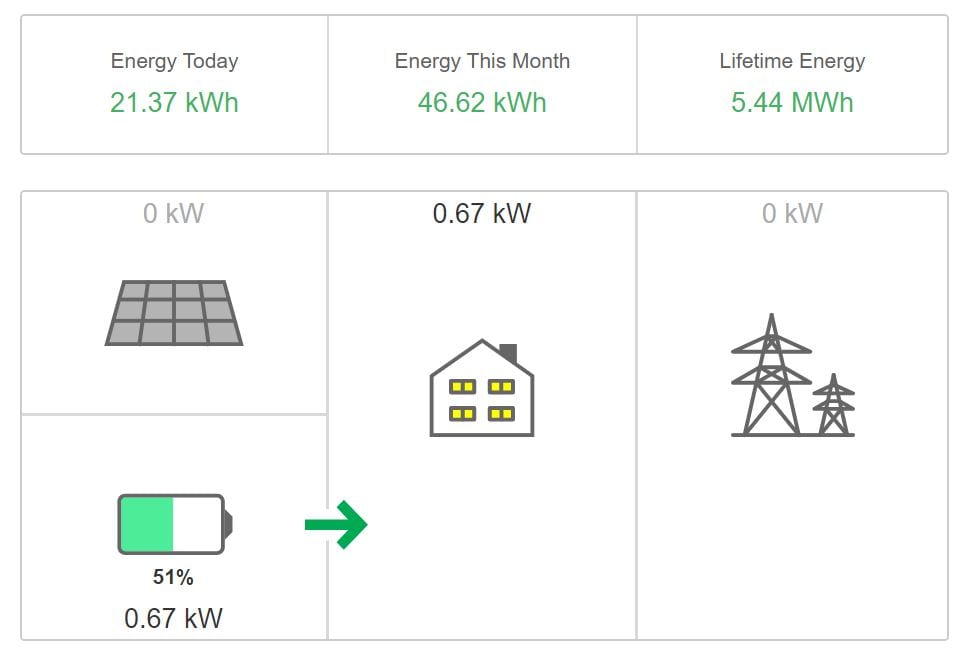 SolarEdge Battery monitoring
The system has been coupled with a SolarEdge inverter. This allows full system monitoring form the client and installer. As you can see above, this screen capture was taken in the evening, the charged solar panel battery system ism slowly discharging handling the house base loads. Nothing is being imported from the national grid. The solar panel generation has finished for the day.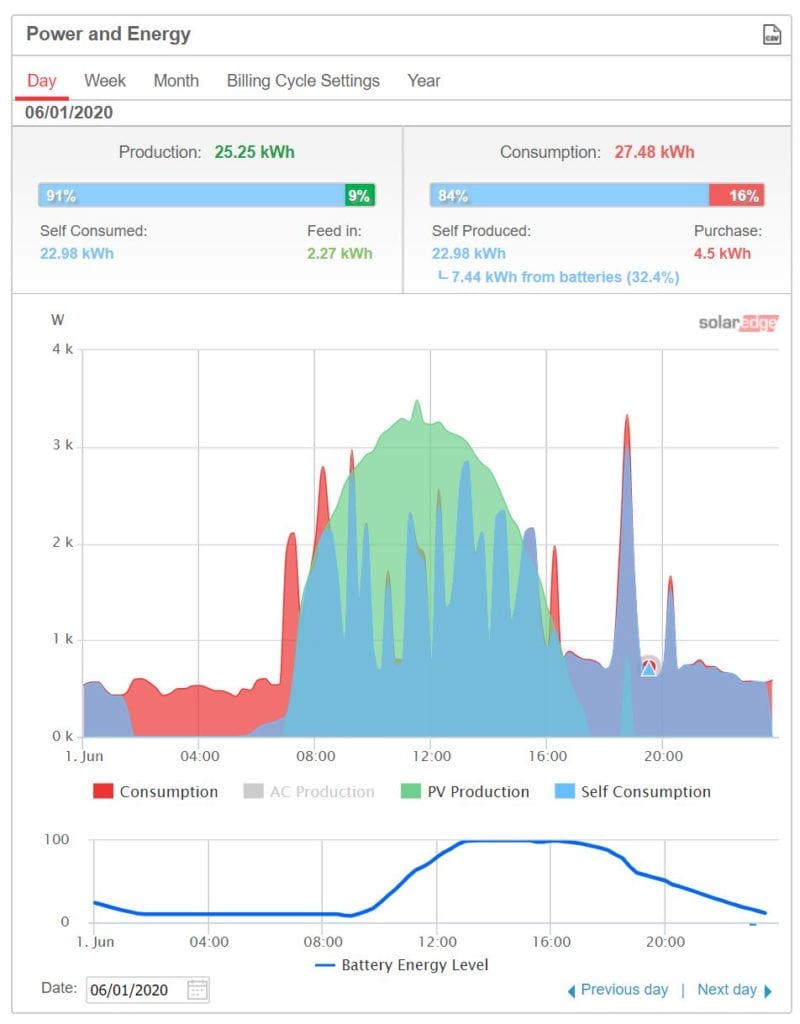 The benefit of using SolarEdge is that you can fully monitor the battery and solar panels together, ensuring good self consumption of the solar power.
Monitoring usage patterns can help guide occupants into better electricity habits ensuring that solar power is utilised.