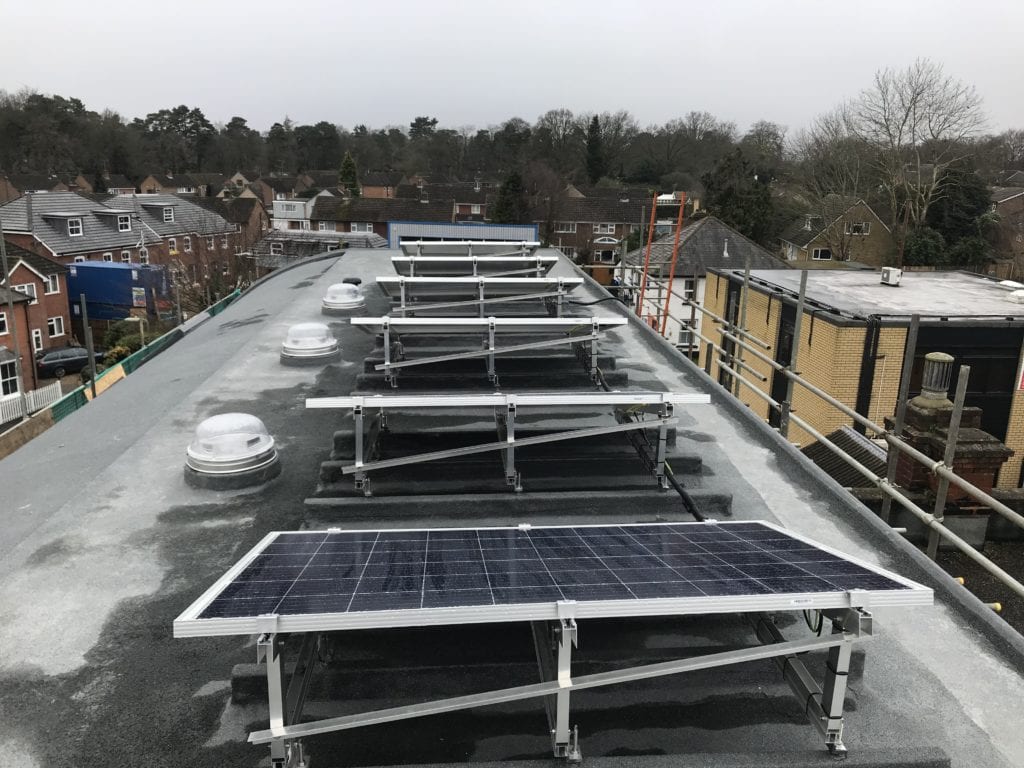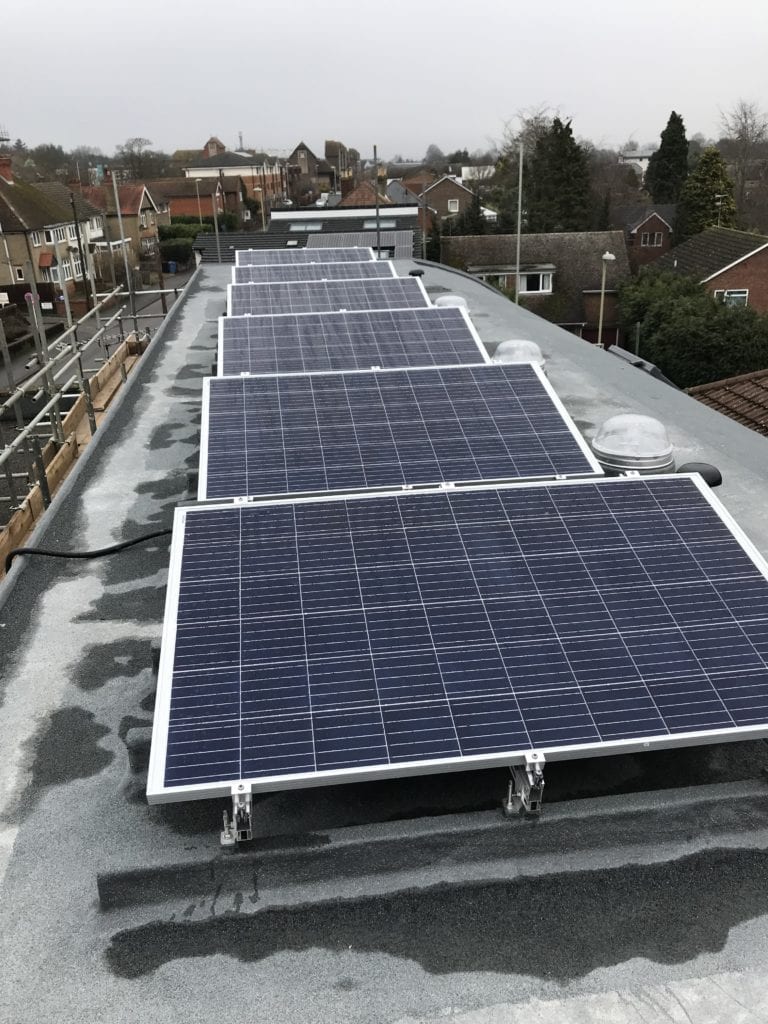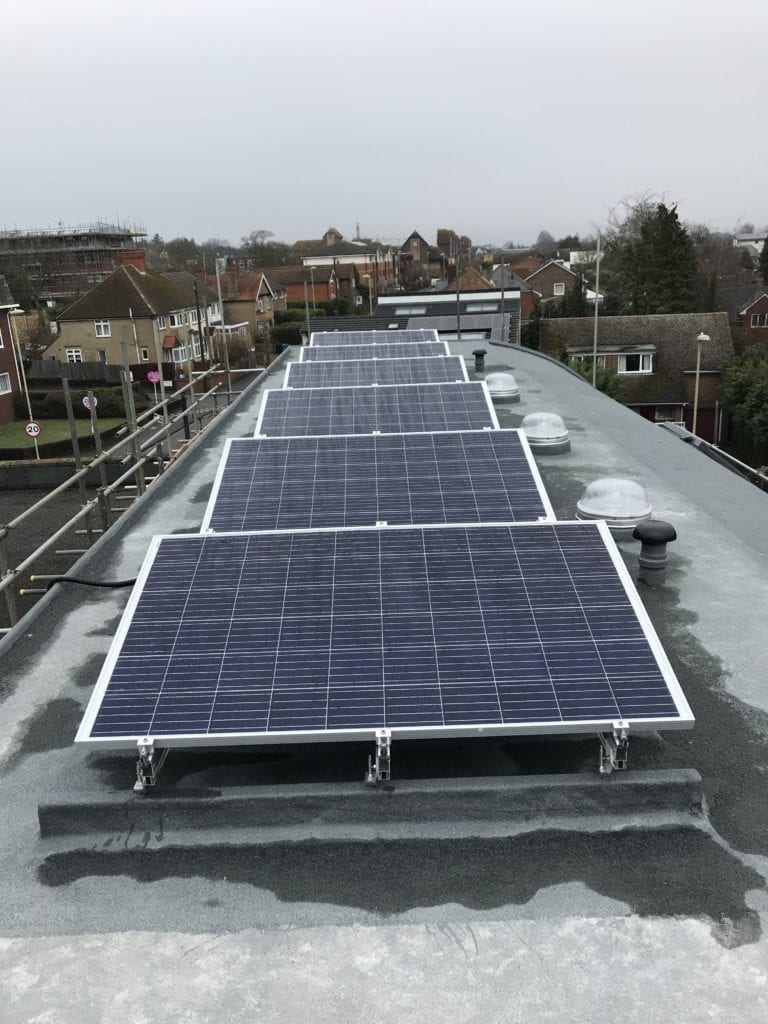 Energy creation installed 6 x JA Solar 275W Poly Cypress solar panels to this Penthouse suite in Fleet, Hampshire.
The solar panels were fixed to the flat roof using specialist fixings and will produce an estimated 1523 kWh's a year at a peak power of 1.65kWp.
The solar panels were connected to a Solis 1500W mini inverter that will supply the property with free AC electricity, to help reduce the homeowner's electricity bills.