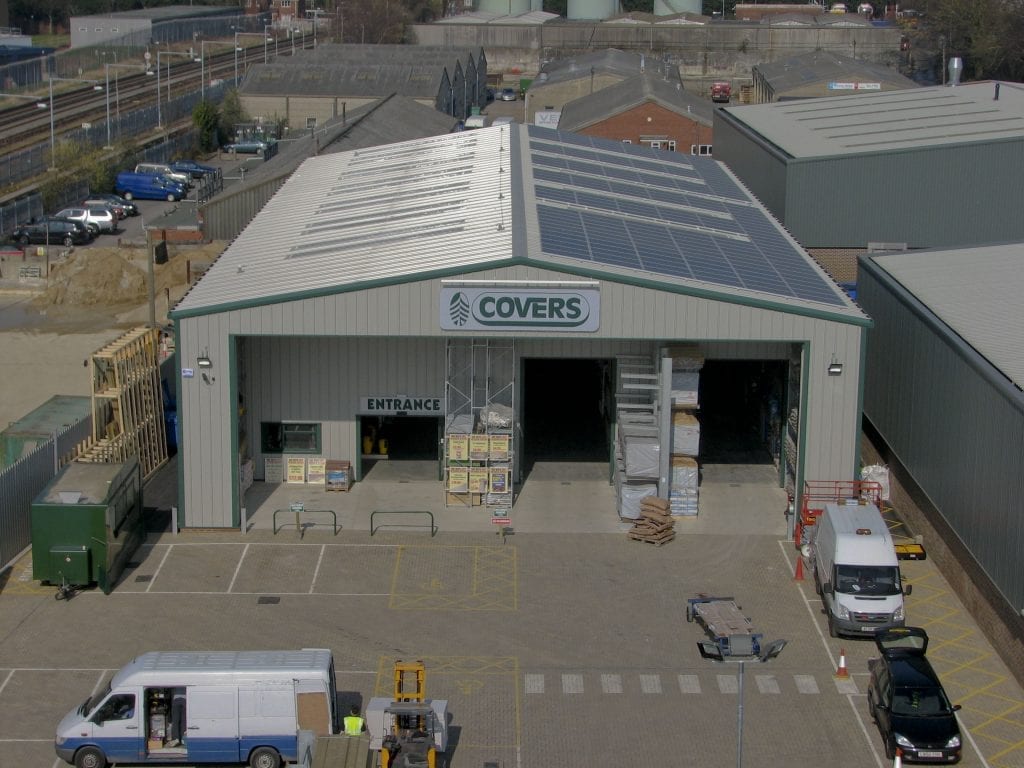 Covers are one of the south of England's most respect timber and building merchants. They have been delivering timber and building products to their customers for over 170 years. Back in 2010 covers covered many of there branches in solar panels to help save money on their electricity bill, reduce CO2 emissions and to gain a return on their investment via the feed-in tariff.
This is the Horsham branch which was recently built and the solar was installed as part of the build. There is a total of 50kWp of solar PV installed on the roof providing plenty of electricity for the branch to use, what is left is sent back to the grid.
Solar panels are a good fit for commercial property as they can help save electricity and reduce companies carbon footprint.