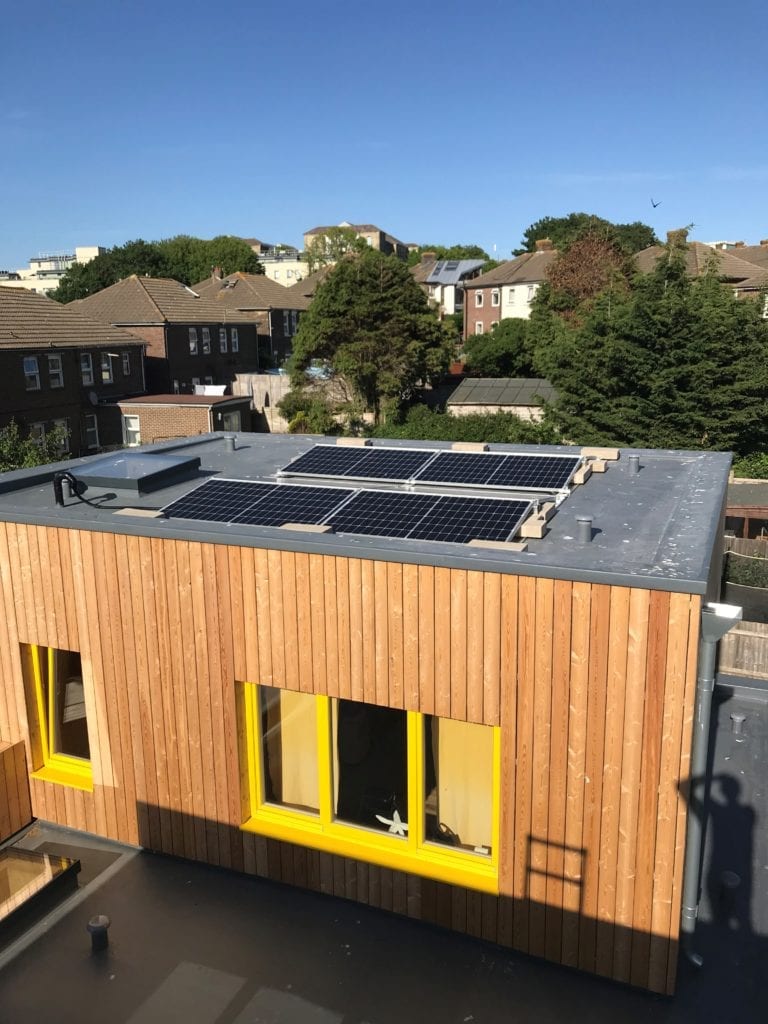 8 No. JA 340W solar panels have been installed here in Brighton. 4 panels are facing East and 4 are facing West totaling, 2.72kWp.
The Solar panels are fixed to the Renusol FS10 East/West Flat roof solar mounting system, which is a ballasted system rather than a fixed system.
The cables from the solar panels run into the plant room and are then connected to a Solis Dual MPPT (maximum power point tracker) inverter. The 4 West facing solar panels are connected to their own MPPT along with the 4 East Facing.
Any excess solar power not being used by the property gets sent to the hot water tank via a solar I boost. A solar I-boost is a device that guides the solar power to the hot water tank when it is not being used.