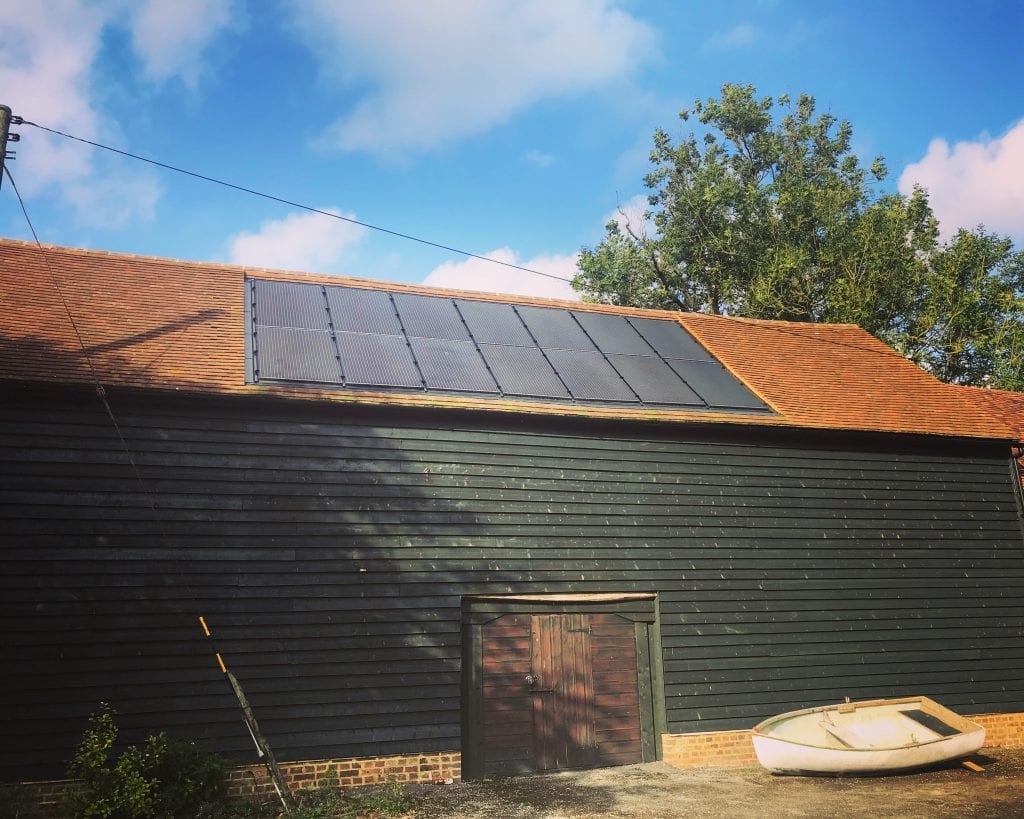 Here Energy Creation's solar panel installers have fitted 14 Solar panels integrated to the roof of a storage barn, here on this country estate.
The solar panels have been fitted with SolarEdge optimizers, turning them into smart modules. This will increase the energy output from the solar panel system by tracking the maximum power point (MPPT) of each module individually. They also monitor the performance of each solar panel and send performance data to the SolarEdge monitoring platform making it easy to monitor the panels and check they are working efficiently.
Installing solar panels with SolarEdge optimizers is popular amongst solar producers who want to get the most efficiency out of there solar system.
The in-roof system installed is known as GSE integration. When installing solar panels on a new roof, we always recommend, mainly for aesthetics, that the panels are fitted in-roof.