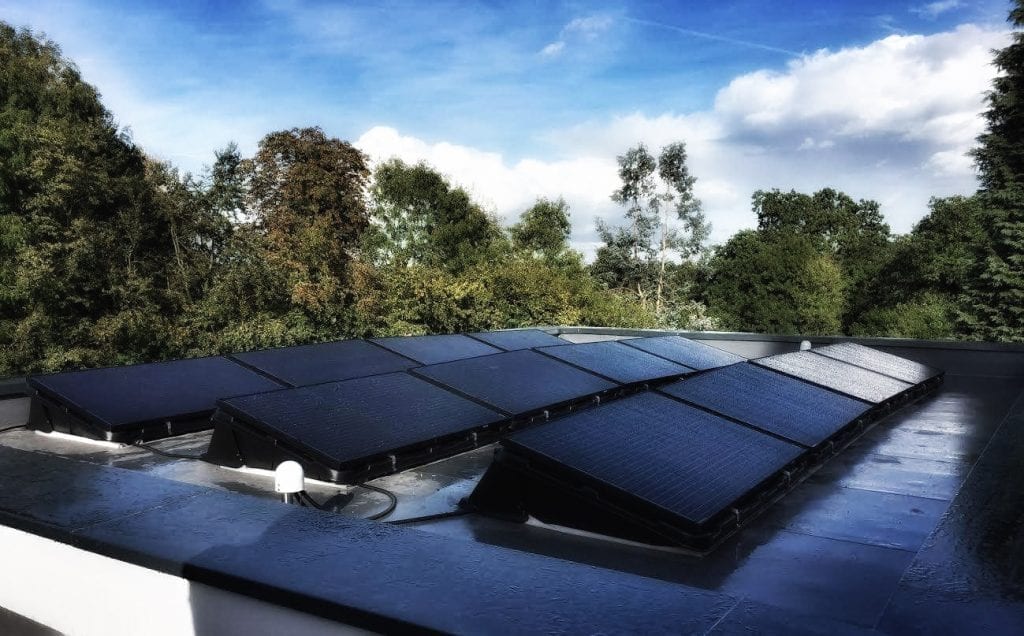 Solar panel project summary:
12 x JA Solar Smart Module 280W solar panels
1 x SolarEdge 3680kW inverter
Renusol Console + ballest pods
Energy creation installed a 3.36 kW system at this property in Horsham, West Sussex. 12 panels were installed as part of the properties recent development, which included refurbishment and a large extension.
The panels were fitted to the flat roof of the extension and sit onto ballast trays. Each panel has been carefully positioned south. In total they produce just over 3000 kWh's a year, saving the clients money on there electricity bill.
Data from the solar panel system is collected through the solaredge inverter. Like so..