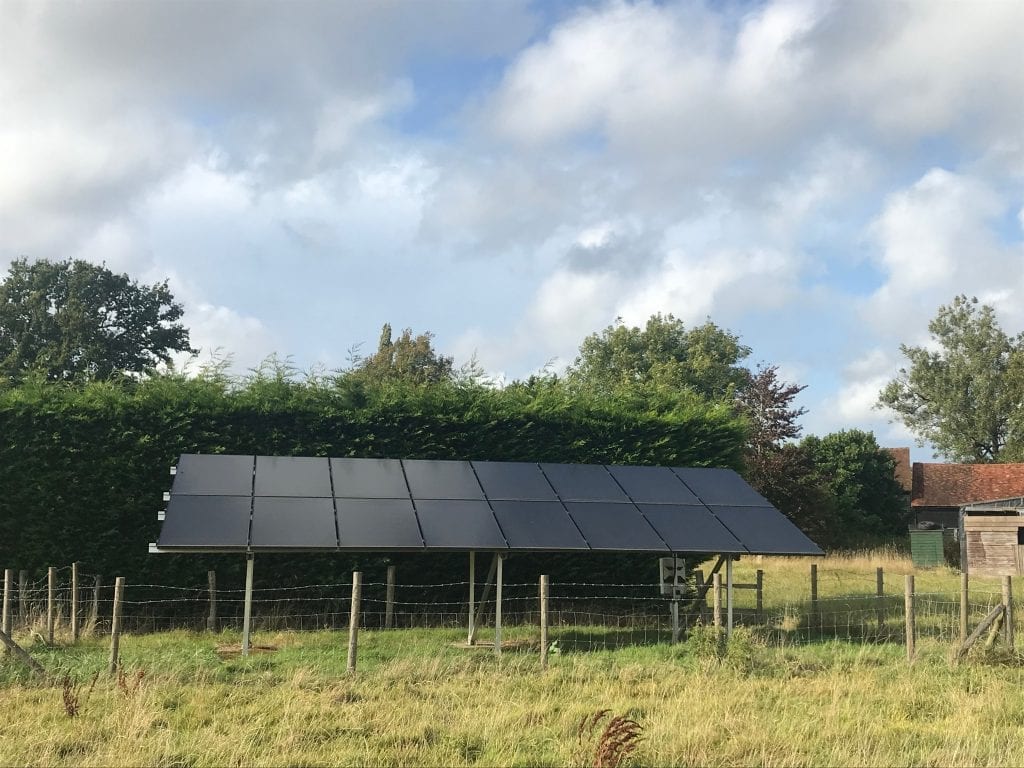 Here our solar installers built a 4kWp ground-mounted system consisting of 16 solar panels.
Our clients particularly wanted to minimize the impact of the solar panels, being in the fortunate position to have a large field they decided to install them on the ground, hidden away.
Due to the rising cost of electricity, our clients were looking for a way to reduce their electricity bill. It has also proved to be a good investment and has maximized returns on the amount spent.
Since the system has been installed it has performed well, as predicted and has helped our clients reduce their electricity bills and also given them a great return on their investment which is supported by the feed-in tariff for 20 years.