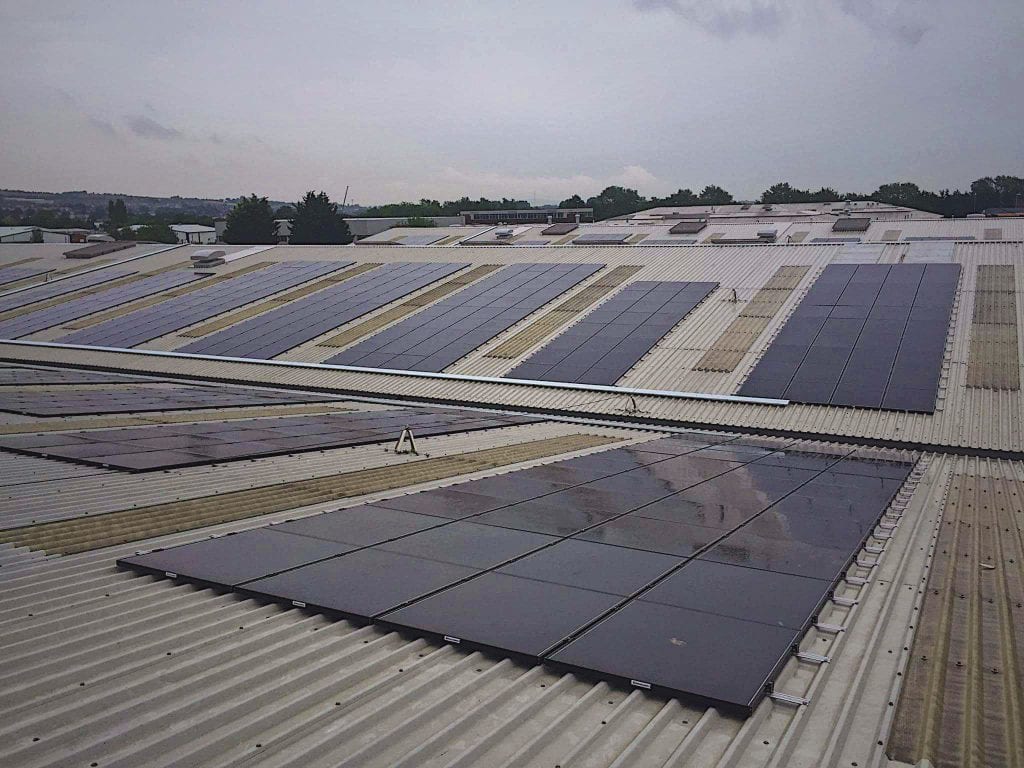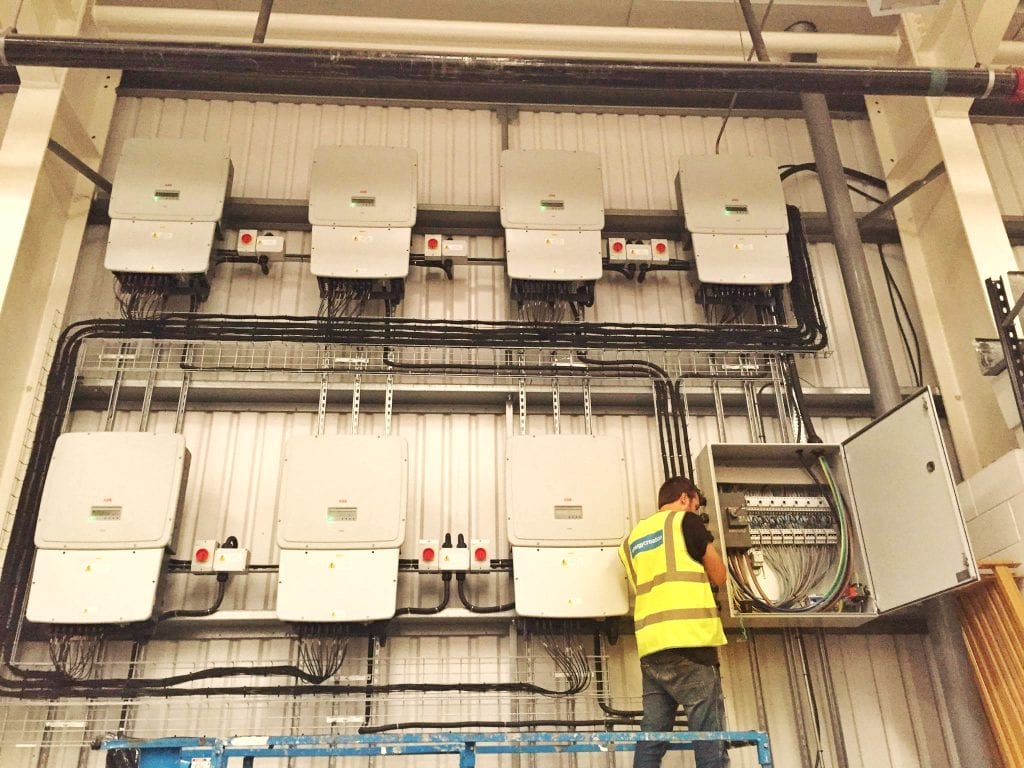 Energy Creation installed over 1600 solar panels for a company based in Slough, UK. The system was built using 1600 x Solar Frontier thin-film solar panels, 7 x 27-6-TL three-phase inverters and 1 x ABB 20.0-TL three-phase Inverter.
The Solar Frontier thin-film modules offer the highest conversion efficiency of any mass-produced thin-film module, up to 13.8 %. They work incredibly well in low light and have high shadow tolerance.
The solar installation is currently producing around 250,000 kWh's per year.